CELEBRATION SEASON
Step into the enchanting world of
Ladurée's Celebration Season
. 
From the cherished moments of Christmas and Valentine's Day to the heartwarming occasions of Mother's Day and Thanksgiving, and even the playful spirit of Halloween, Ladurée offers a collection tailored to every festivity.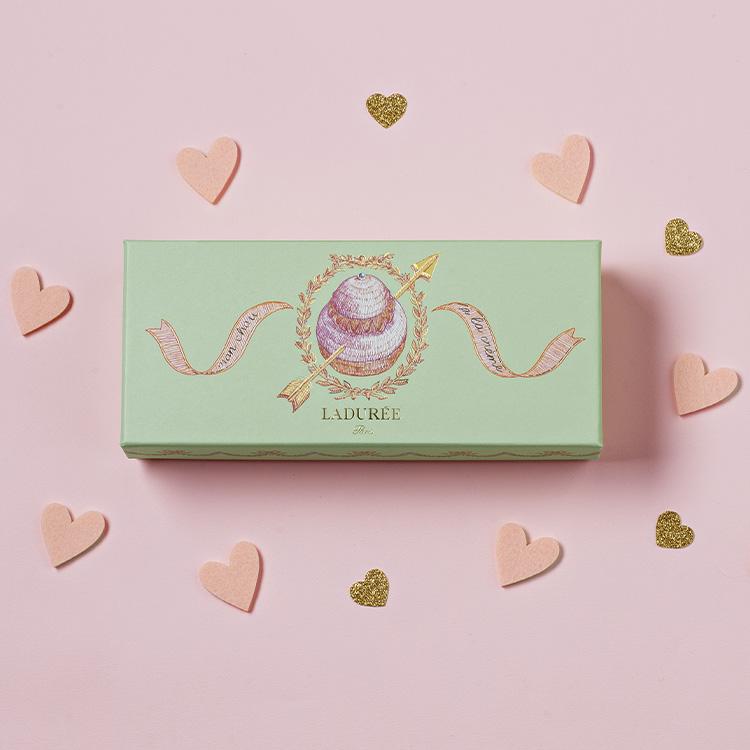 Valentine's Day
Each Year Ladurée presents a unique range that speaks to your cravings and desires, crafting a celebration of taste beyond ordinary pleasures. Find a perfect gift and elevate your passion for culinary delights with Ladurée's signature macarons, pastries or chocolates, where each bite tells a story.
2023 COLLECTION
EASTER
Easter provides a wonderful occasion to connect with family and friends. With Ladurée's special collection, this seasonal festivity takes on an even more enchanting flavor, adding an extra layer of elegance and taste to the festivities. 
2023 COLLECTION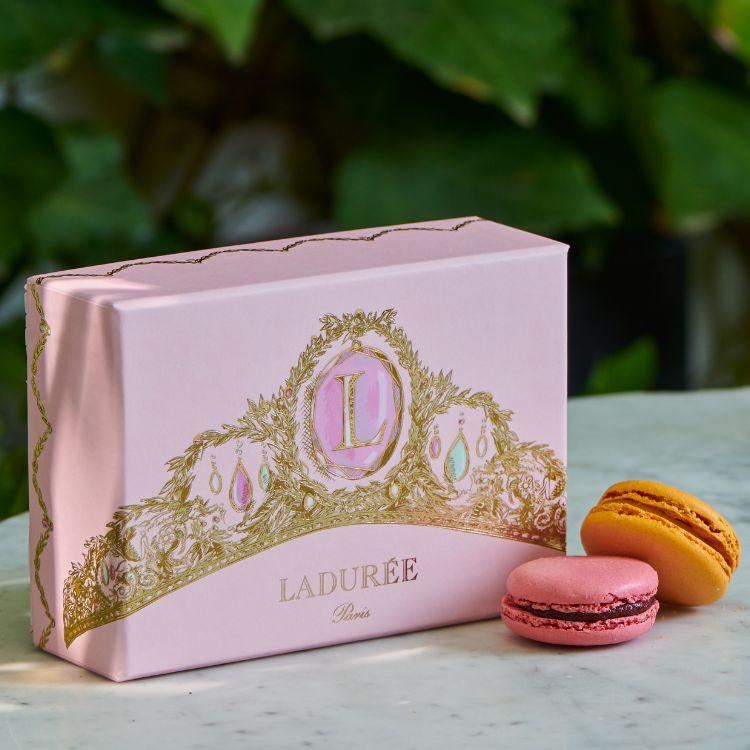 MOTHER'S DAY
Each year, selecting a Mother's Day gift with Ladurée is a seamless endeavor. Our collection of perfect limited-edition boxes of macarons or pastries provides an effortless way to express love and gratitude. The exquisite flavors and refined presentation of our treats add a unique touch to the celebration, making it a cherished and delightful experience for all mothers of your life.
2023 COLLECTION
FATHER'S DAY
Each year, as Father's Day approaches, Ladurée takes pride in presenting a distinctive gift range that centers around our exquisite chocolate. This carefully curated selection is designed to celebrate the exceptional fathers who deserve nothing but the finest.
DISCOVER MORE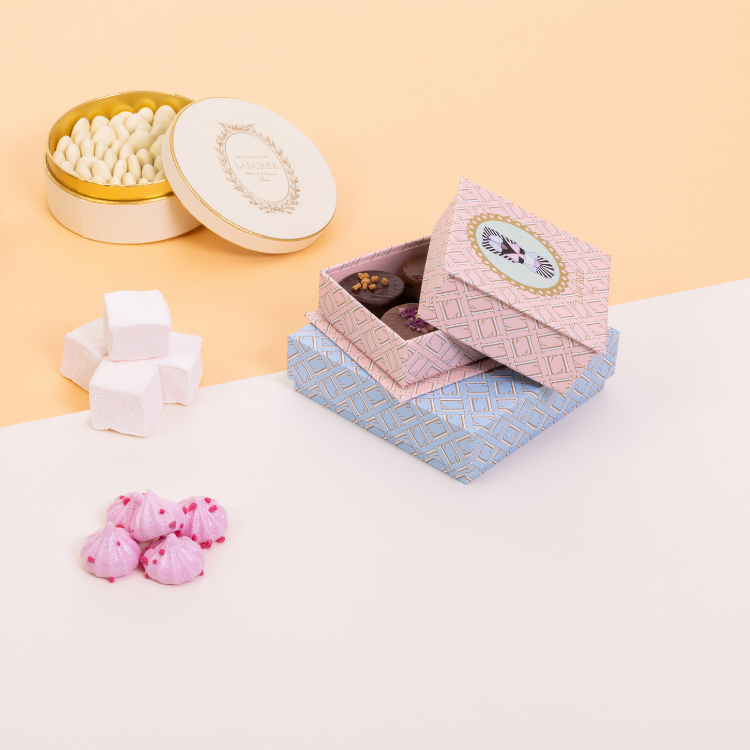 HALLOWEEN
Trick or treat? With Ladurée's limited-edition boxes, every year is a delectable treat that casts a spell on your taste buds. Delve into a world of macarons and pastries that transform Halloween into a feast of enchanting flavors and captivating designs, where each bite is a delightful trick turned into a magical treat.
2022 COLLECTION
THANKSGIVING
This Thanksgiving, create cherished memories by coming together with your family and indulging in the heartwarming delights of Ladurée's exceptional specialties. Whether you're drawn to the rich flavors of our savory creations, the exquisite artistry of our pastries, or the delicate allure of our macarons, our diverse range promises to elevate your festive gathering. Let Ladurée be your companion in making this Thanksgiving a truly unforgettable and delicious celebration.
DISCOVER MORE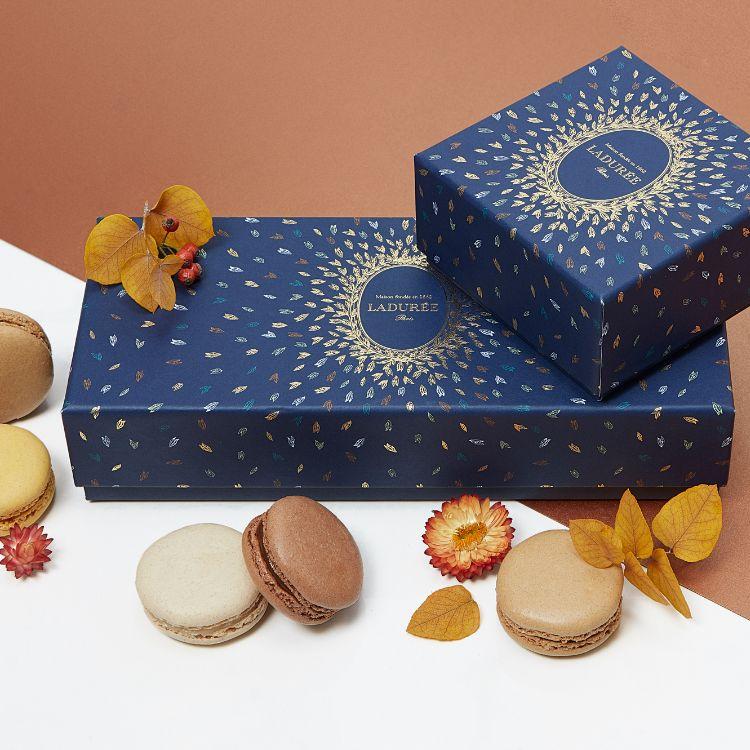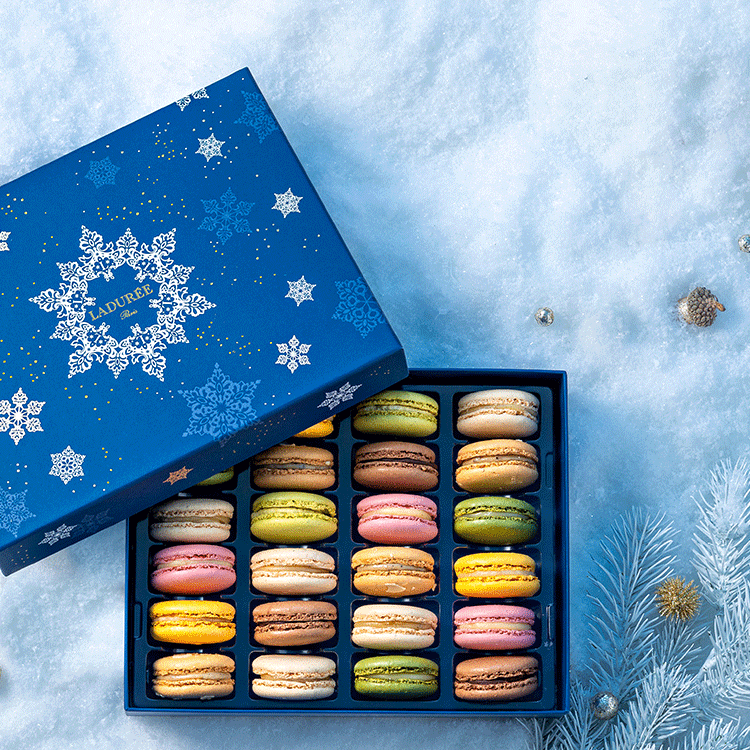 CHRISTMAS
Unleash your creativity this Christmas and gift the enchantment of Ladurée. Elevate your gesture with the timeless elegance and delectable delights of Ladurée, ensuring your present stands out and brings joy to the season.
2022 COLLECTION