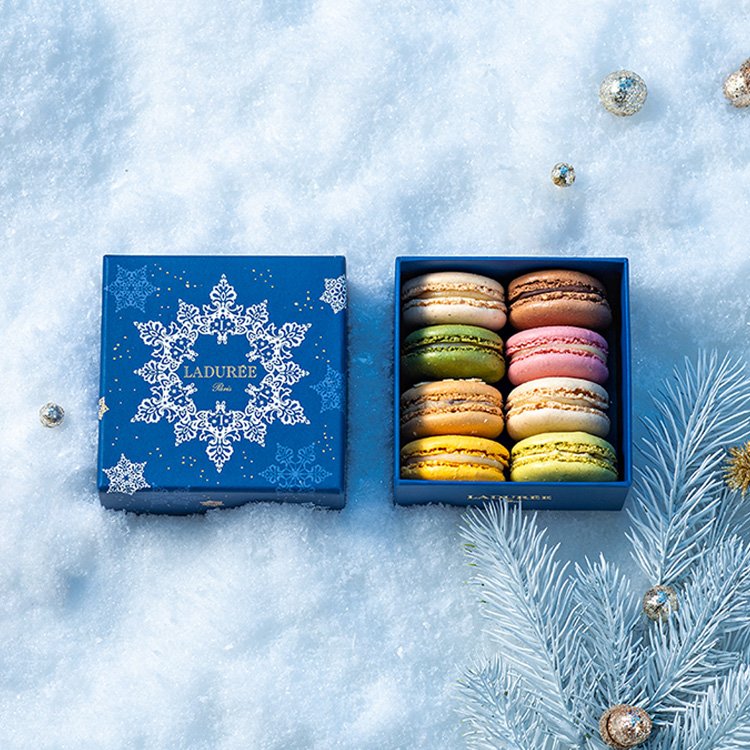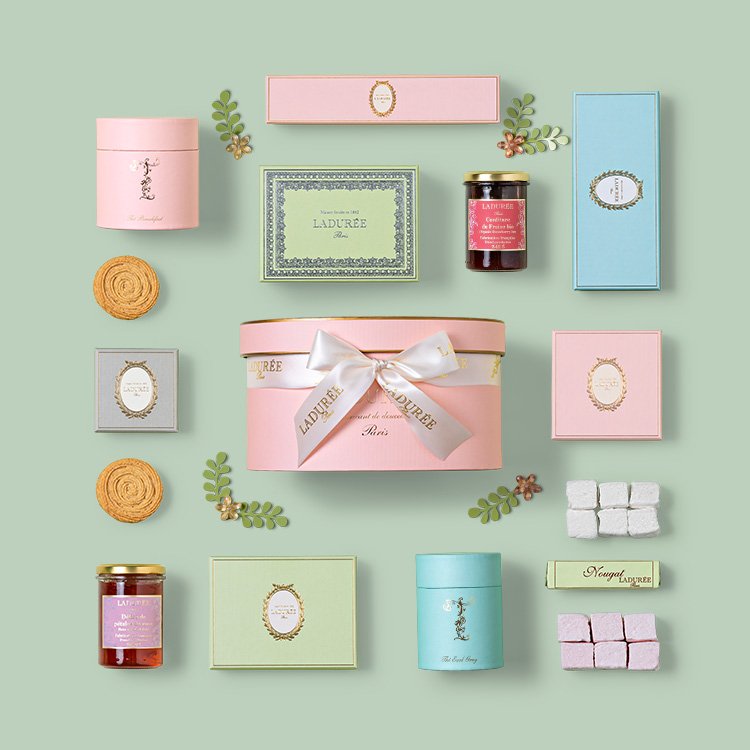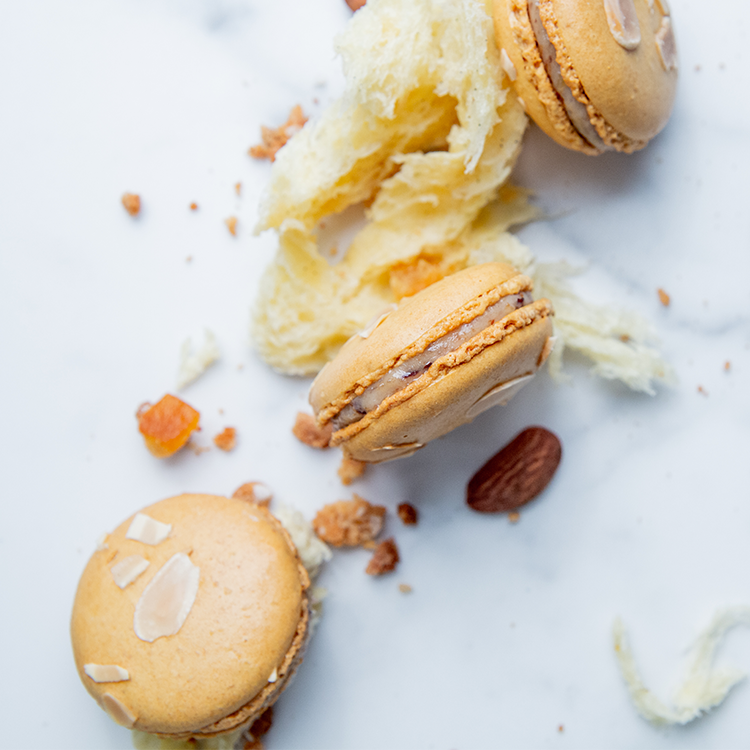 Offer Ladurée's iconic
creations
Holidays with Ladurée
Exceptional Holiday gifts
Celebrate the Holidays with our special collection adorned in king blue and gold.
From macarons gift boxes, gourmet hat boxes, to confectionary treats, you have several options to make this festive season sparkle.
Available in limited edition, now with nationwide shipping and Click&Collect. 

Shop Now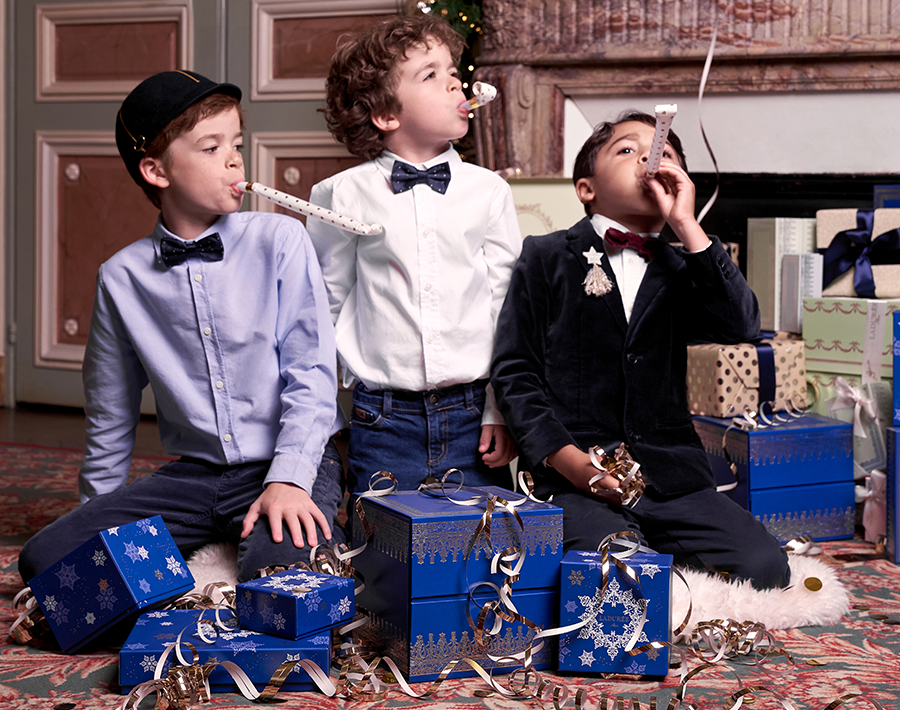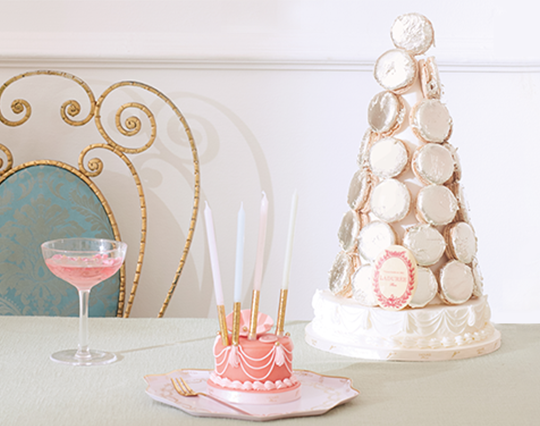 Ladurée x Meri Meri
Diner Plates, Macaron Pyramid Napkins, Gold Leaf Candles, Macaron Cart Centerpiece, ... discover our selection of decorations and accessories for a successful French tea party!

Maison Ladurée universe inspired the enchanting range of celebration decor and tableware Ladurée x Meri Meri. 
Discover the collection
Private Event at Soho
Ladurée Soho consists not only of a lovely boutique, but also a tea salon and restaurant. We offer private and semi-private dining options, with seating combinations that can accommodate parties from 10 guests to 100 guests.
 From an intimate dinner party to a full buyout of our garden, we will work closely with you to make your private event by an experience you will always remember. We also offer catering so Ladurée can be apart of your events anywhere.
Fill the form
Courier delivery is now available
A birthday? A thank-you gift ? A last-minute dinner?
Ladurée offers a delivery service by courier.

Contact us by phone at +1 646 392 7868.
DISCOVER OUR BEST-SELLERS
SHOPS
Our shops and restaurants
Every moment spent in our tea rooms is the perfect harmony between the pleasure for the eyes and all your senses awakening. For any occasion or for pleasure, let yourself be enchanted by our unique style. 
Discover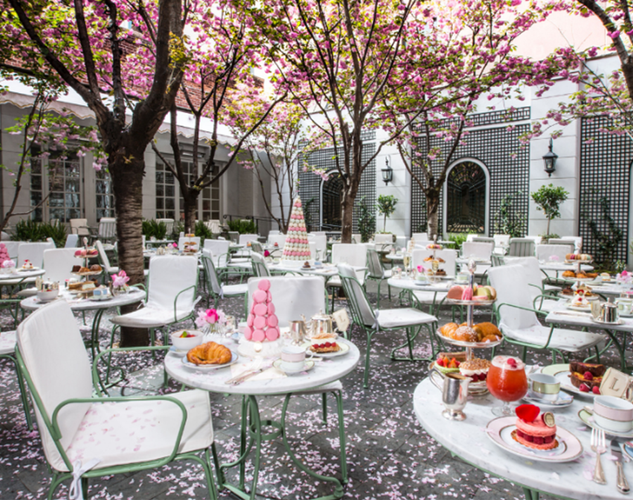 Ladurée New York - Soho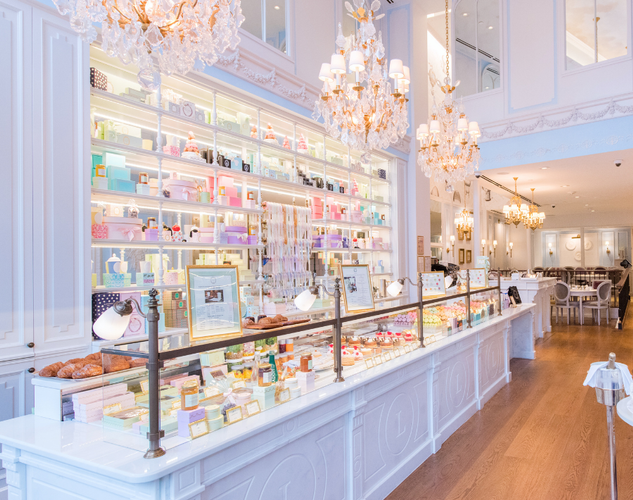 Ladurée Washington - M.Street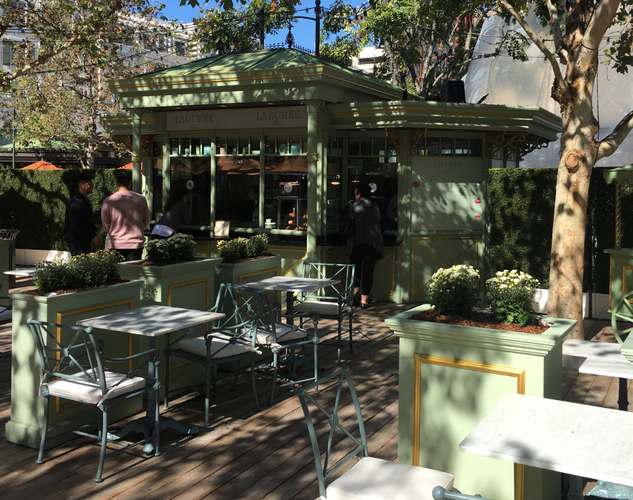 Ladurée LA - Glendale Americana at Brand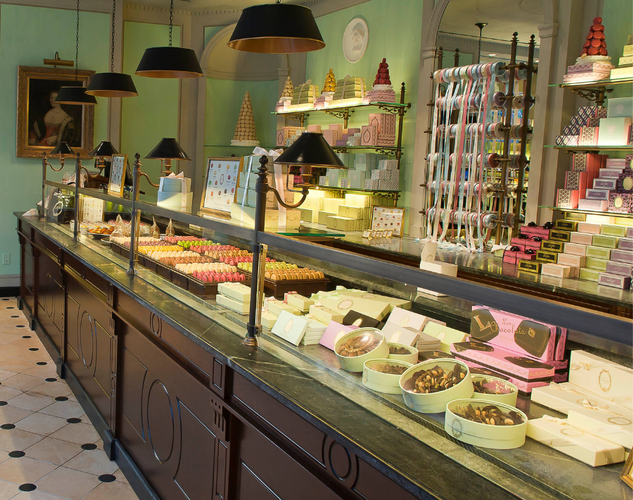 Ladurée New York - Madison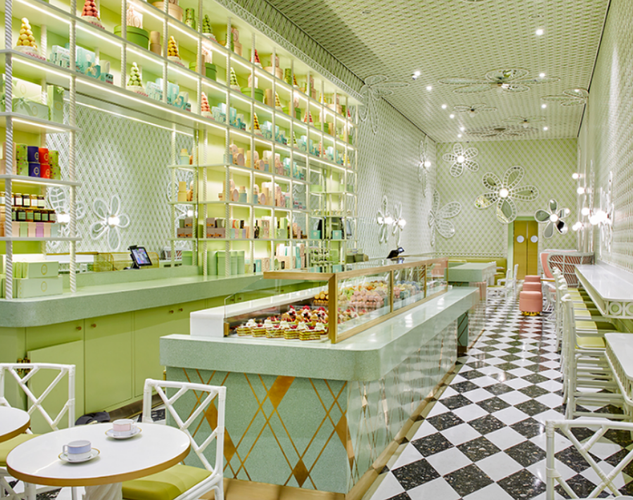 Ladurée LA - Beverly Hills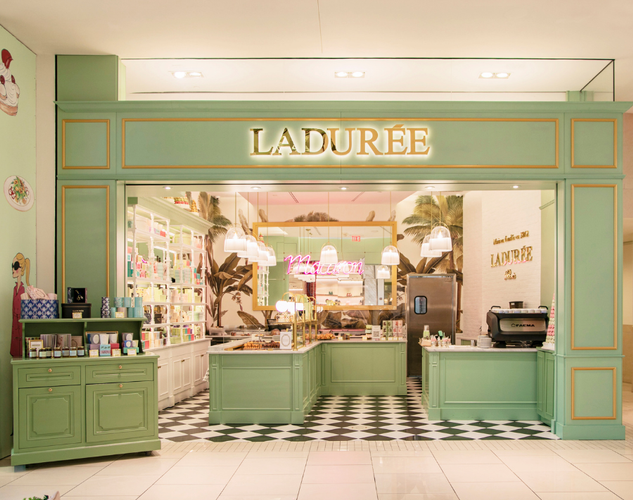 Ladurée - Miami Aventura Mall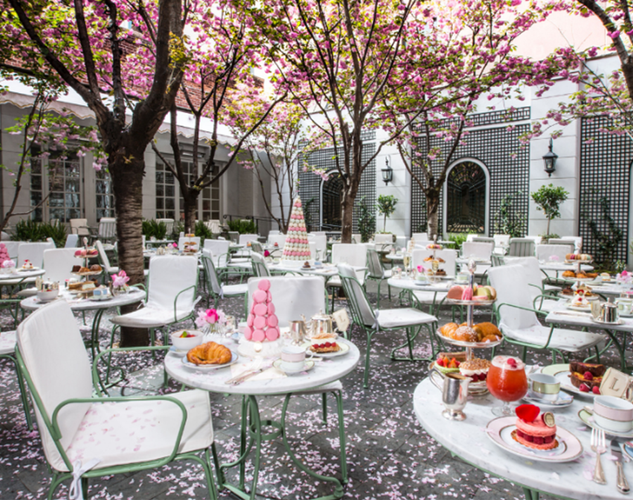 Ladurée New York - Soho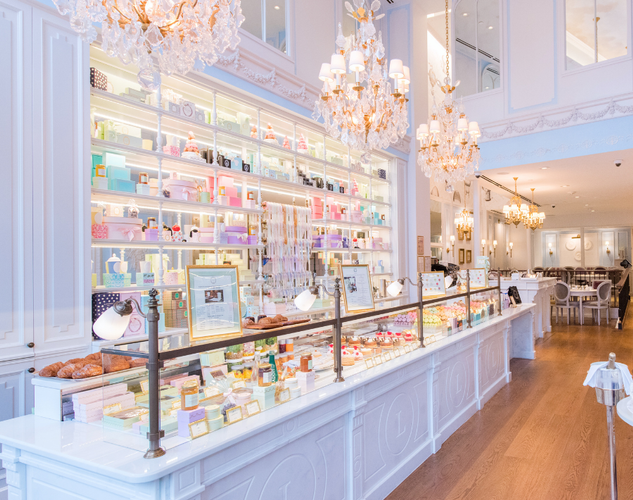 Ladurée Washington - M.Street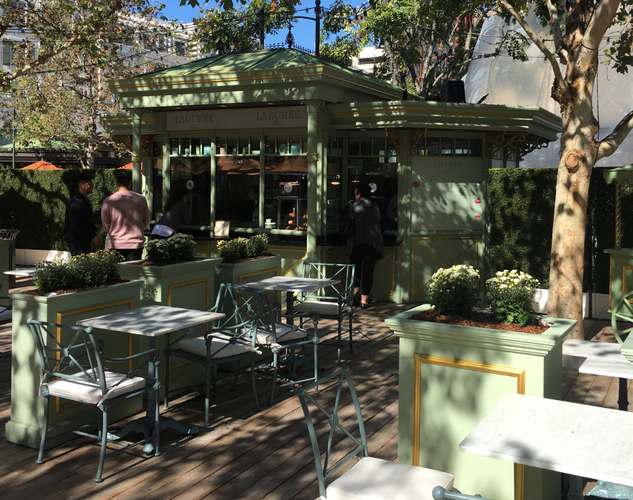 Ladurée LA - Glendale Americana at Brand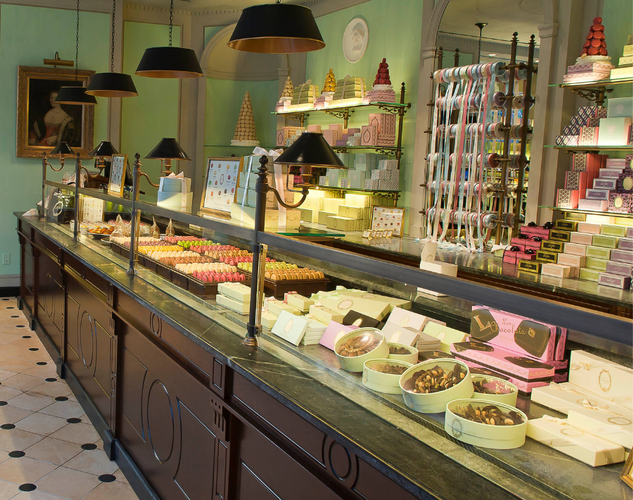 Ladurée New York - Madison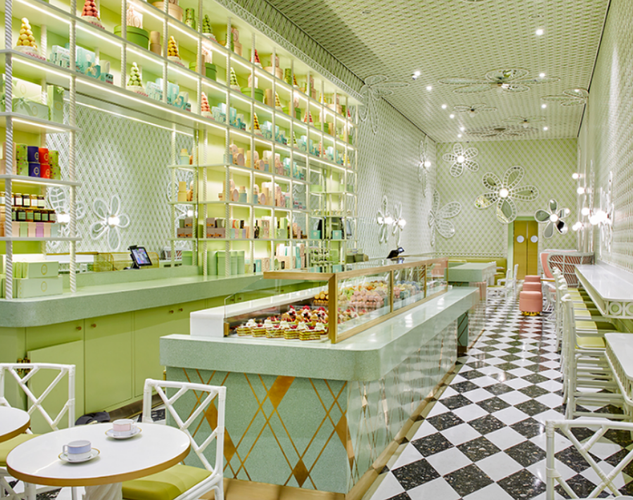 Ladurée LA - Beverly Hills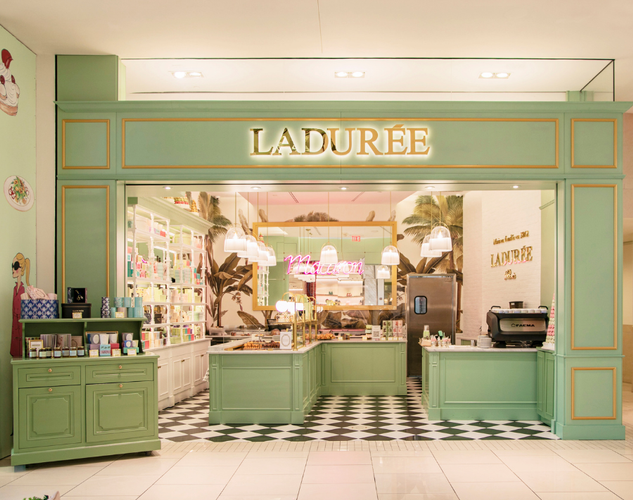 Ladurée - Miami Aventura Mall